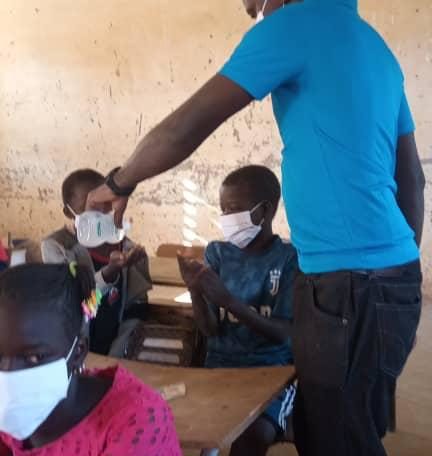 Since 2020, the Covid-19 pandemic has changed priorities around the world, including those of Sama Chance. Building on our different fields of intervention and skill sets, the Sama Chance team therefore developed a program to help fight the spread of the novel coronavirus that included an awareness campaign and mask making and distribution effort.
The Solal sa Masque (Wear Your Mask) project fell under the Solidarity, Migration, and Development program component. The project's mission was to fight the spread of the pandemic while supporting the economic reintegration of migrants returning from Germany, developing young project leaders, and encouraging entrepreneurship.
Solal sa Masque produced and broadcast innovative videos to raise awareness among the population of the preventive measures recommended by Senegalese health officials. The project also provided training for the local production of masks, which were then made with local fabric by local tailors, including some returning migrants from Germany. Sama Chance volunteers distributed these masks to people living in disadvantaged areas.
This project was funded by GIZ, the German Agency for International Cooperation [YOU SHOULD ASK IF THEY WANT THIS TRANSLATED INTO ENGLISH].